We all know what a Spridget is... but do you know what a Fidget is? That's what I call the car that I expect to soon have on the road for the first time since I bought it.
Found it on Craigslist a short while back, but a problem with the title kept me from eagerly playing with it. Title problems now all taken care of, I hope to be driving this car very soon.
It's a '72 Midget that has some huge rear wheels hidden in the flared wheel wells. This, and the hood scoop, are the only hints that what lurks under the hood of this tiny car is...
You probably already guessed it. It's a 289 HiPo Ford V-8. I bought it from a guy who owned it for a few years after buying it off of ebay, then left it sitting around for several years. It has a three speed C4 automatic, 'cuz there ain't no room in that little foot well for a clutch pedal anymore!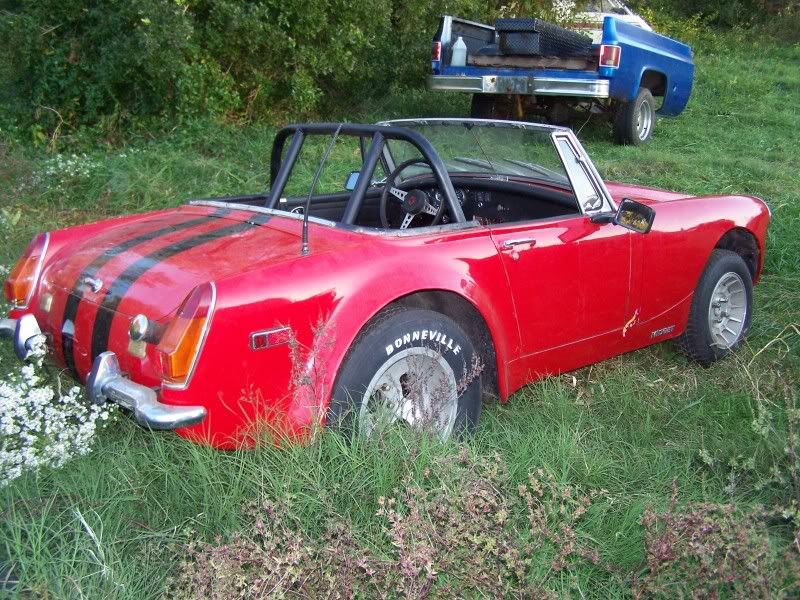 Yeah, I know. That radiator will be the first thing to go!
Incredibly, the insurance company that I usually use for collector cars (J.C. Taylor) wants me to remove the roll bar before they'll insure it! WTF?